The North Sannox Saga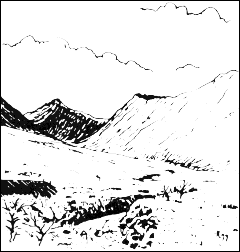 Glen Sannox, Isle of Arran
---
Update - 25th October 1997
I am delighted to announce that James and Sine WON their case yesterday (24th October 1997) at the Court of Appeal. Full details appear in 'The Herald' and 'The Scotsman' today. Scottish Office Minister Brian Wilson, their local MP, is quoted thus: "I am quite delighted with the outcome. James McKinnon is a very fine man who has had the courage and tenacity to resist the ruthless exercise of power."
---
The UK press ('The Guardian' - Wednesday 8th Jan, and 'The Observer' - Sunday 12th Jan) has highlighted the case of James McKinnon, in his long running fight to retain his landholding in North Sannox, Isle of Arran, Scotland. Nothing's been mentioned about its duration in the press, but this business has been going on for nigh on twenty years. The land has been tended by the McKinnons for sixty years or more.
I've been a close friend of the McKinnons for over thirty-five years and have a deep and sincere regard for James and Sine (Sine in Gaelic = Sheena in English) and their family and have to say that they represent to me the finest of Scottish folk and I am proud to be their friend. To harm them, and take away their livelihood, as their landlord would seem to wish to do in the cause of financial gain, is an abomination, and must be resisted.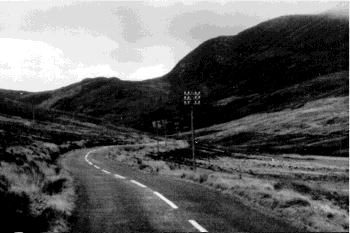 The Boguillie - looking eastwards

My father was born in Corrie, Arran, nearly 89 years ago, just a mile from the land James farms. In my younger days, I myself helped out with the dipping and clipping of sheep there, with a bit of herding (minus dog) thrown in too! I've many happy memories of those days.
In the 1820s many of our forebears were shipped out of Scotland (by the then Duke of Hamilton, an ancestor of the present landlord) to make way for deer and sheep. Many of them survived nonetheless - Megantic County, Quebec, Canada may ring a bell with a few people. That's where the Arran folk were dumped, and most, thankfully, made good! Now we're seeing a reprise of the situation, where a viable family business is threatened, just to let a few wealthy people massacre the local deer population, with the lure of money as the landlord's motive.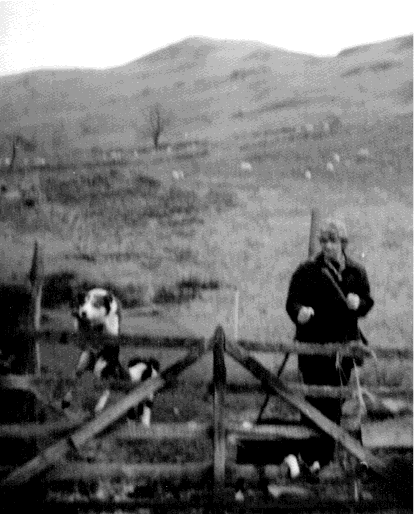 Brown Ben louping the gate
If you ever visit North Sannox, you'll see the ruins of an old runrig settlement. Before they were summarily shipped out, the people there used to club together to send one of their best young men to Glasgow University every year. That's the kind of folk who live in these parts.
Whilst this whole business is (temporally) now in the hands of the Scottish Law Lords, could I ask all Scots at home and abroad, and others who value humanity and worthwhile life above money and landed interests to please give their moral and spiritual support to my dear friends.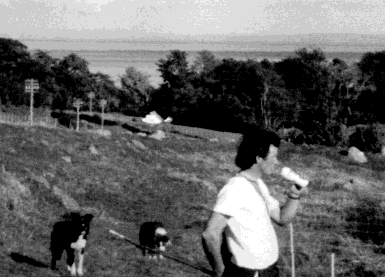 Happier times - Summer '79
My parents (Angus, 88 and Christian 81), brother Mac, sister Margaret, and their families join me in giving our every good wish in support of James and Sine at this difficult time.
With the help of their daughter Karen, I made a leaflet for my friends a couple of years ago, and have included it below, along with some photos to give you an idea of the place and its people. I hope you'll forgive the time it takes to download them.
13th January, 1997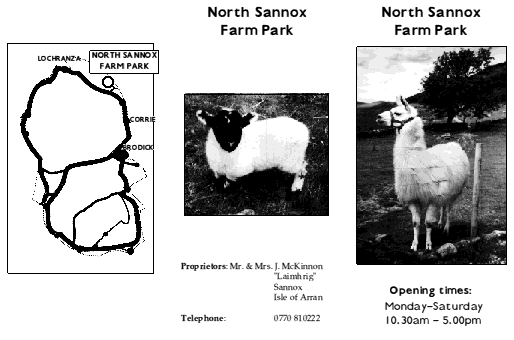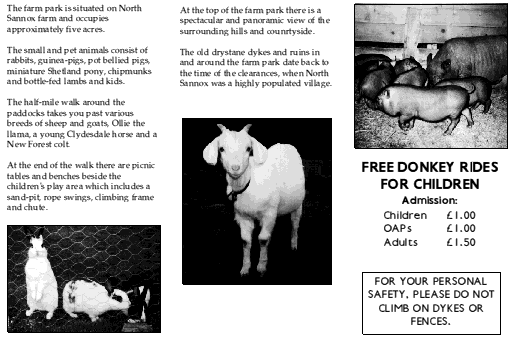 If you wish to send a message of support, please send it to me and I'll pass it on.

---
© I.W.Logan MCIT 1998. Last updated: 07 Jul 98 at 2100BST.