Last of the Clyde Paddle Steamers and still going strong!
---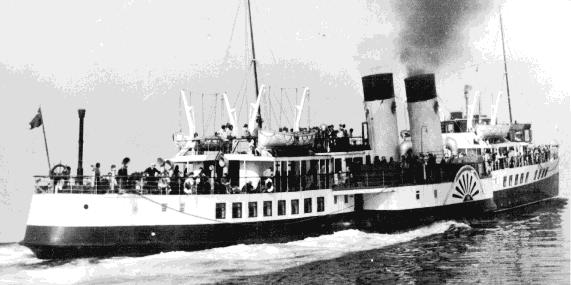 Here's a picture of 'Waverley' leaving Brodick Pier (Arran), on an afternoon relief sailing at Easter 1971.
Photo/Scan © 1971/96 I.W.Logan.
---
Some old Clyde Steamer pictures


The ferry loads passengers from the 'Duchess of Argyll', 1924, off Corrie, Isle of Arran
Scan © 1996 I.W.Logan.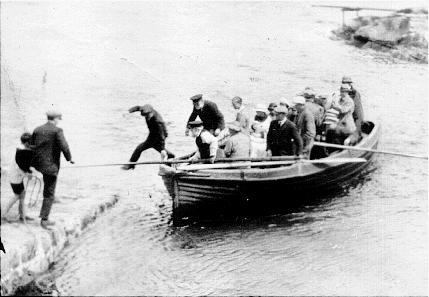 Coming ashore, at Corrie c.1935.
Scan © 1996 I.W.Logan.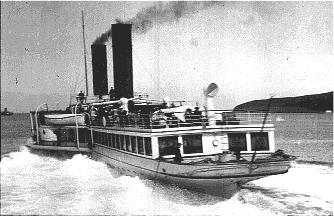 Glen Sannox I leaving Brodick in about 1921

Photo by Jack Young, Courtesy D.J.Young. Scan © 1996 D.J.Young.
More Clyde and Western Isles ferries:
[Top of page] [Miscellaneous Index]
---

Electric Soup © I.W.Logan MCIT 1998. Last updated: 11 Jul 98 at 1400BST.