Founded July 1996
---
Quick Guide

[What's New] [Contents] [Site Map] [Railway Operation] [BAHN340] [BAHN Hints and Tips] [My BAHN Networks] [BAHN Network List] ['Electric Soup International 1'] ['Electric Soup International 2'] [Glasgow North Electrics] [The Waverley Route] [Paris Métro] [British Railways Liveries] [Railway Computer Graphics For Sale] [Model Railways] [Graphics for Railway Modellers] ['Freebies'] [GIF Animations] [Clyde Steamers] [Langholm Page] ['Ly Logan's Vietnam Website'] [Langholm Rugby Football Club] [The North Sannox Saga] [Public Transport Information on the Web] [Remote] [Administrivia]


---
Welcome aboard! Look no further than here for recent alterations and additions. These pages will be updated when time permits. Thanks for visiting and haste ye back!
Latest:
I've updated my 'Freebies' page, with some notes about the amazing

Raspberry Pi computer which can be turned into a supercharged Acorn Archimedes! (30th August 2014)
Apologies Dept:
My 'Commercial' page was still (wrongly) showing my font and graphic collection as still available. I had withdrawn it pending a re-vamp and re-pricing. My ISP had a bad outage last year and the wrong backup was restored, and I've only just noticed it! I've now put up a free sample (3 fonts and 2 graphics) and will re-release the full collection shortly. (30th August 2014)
My wife, Ly Logan has opened a new business, giving Beauty Treatment and Traditional Thai Massage. (26th June 2012)

More poems from Florrie Gillanders (21st August 2011)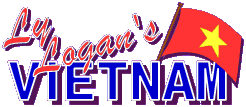 After a long period of inactivity, I've added my wife's first contributions - Have a look at 'Ly Logan's Vietnam Website'. (11th April 2009)

The latest versions of all my layouts are now on my BAHN layouts page. (20th March 2007)
I've added some more of my personal RISC OS programs to the Free RISC OS Software page. (28th May 2006)
---
The 2003 Langholm Common Riding in Pictures
Here, thanks to (the late) Doug Harkness, are some photos of the 2003 Common Riding, taken from his video of the event. (24th August 2003)
---
contains information about Langholm, and a useful guide to the town for disabled people. Frank passed away on 10th September 2001. but I'm leaving this link here, as a tribute to his work for the disabled. Though seriously disabled himself, Frank spared no efforts in helping others. A good man in every sense, Frank will be sorely missed.
---
A scurrilous, no-bullsh*t webrag, Phundria is online, and is about as out of date as this site is. Great fun.
---
Search Electric Soup
Thanks to atomz.com you can now search Electric Soup. Just enter a word in the box below and activate the 'Search' button.
---
Anyone for sausages? In response to a plea on the 'uk.railway' newsgroup, I've put a set of pre-1965 BR 'Sausage' totems in my model railway 'freebie' section.
---
Audio-visual company BEULAH has some interesting stuff on their website.
Barry Coward, the proprietor of BEULAH, is a friend from way back in my railway days, and his company supplies some of the best quality classical music CDs and transport videos available.
BEULAH's productions are reproduced to the highest standards, and I commend them to you without hesitation.
---
Kate Turk is now running the Langholm Cricket Club's website Here's the latest Langholm Rugby Club news,now being supplied by those kind folks at the SRU.
Recent Items:
An updated version of my GSE 1 BAHN layout is now available in response to a query on the uk.railway newsgroup.
Visit Bruce McCartney's website for information about Langholm and Railways.
The Langholm Golf Club now has a website.
Read Denis Muir's evocative piece, set in 1959, on 'Carlisle Citadel Station'.
Bill Ewart's Waverley Route paintings are now onsite.
Visit Kate Turk's Rowanburn Page at http://www.geocities.com/katietu_2000/. Bet you didn't know we had coal mines hereabouts!
Millennium Special - Some pictures from the celebrations at the Town Hall taken by Doug Harkness.
Visit Langholm painter Bill Ewart's site at http://members.xoom.com/wju_art/ for some interesting local scenes.
Feature: Richard Stanbrook's 'The Central Southern Uplands' - An illustrated guide for hill walkers covering parts of Dumfriesshire, Peeblesshire, Roxburghshire, Selkirkshire and South Lanarkshire. (September 1999)
Feature: Hawick (formerly Langholm) Artist Lawrence Fallon's Art Prints.
Feature: Helen's 'Cottage Gardens' Centre page has now been extensively updated.
Feature:Florrie Gillanders' Poetry Page.
Some of my railway graphics collection is now available in Corel Draw (CDR) format. (19th July 1998)
---
---
I can be contacted at:



EMAIL:iainlogan@enterprise.net Comments and suggestions always welcomed.
---


The best Preserved Railway in Britain!
Electric Soup supports the

Campaign.
The Web is for everyone, not just 'Micro$oft'
I don't mean to scare you, but please read these:

All pages in Electric Soup are now

validated.
---