Ly Logan's Vietnam Website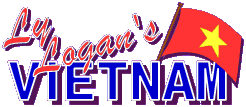 About Vietnam
Vietnam is a nation of beautiful countryside and friendly people, with a diverse and long-established culture. Vietnam is a good country for visiting travellers, with much to see and do. The population of Vietnam is over 80 million.
Vietnamese culture is diverse and rich in tradition. There are festivities every year. To the east there are rivers, and sea, and mountains to the west and north.
Vietnamese people have the virtue of being hard working, with strong emotional and family values, cheerful dispositions, and a concern for everyone. When you come to Vietnam, you will see how Vietnamese will chat and smile with you, and a warm welcome everywhere.
Vietnamese cities have elegant restaurants, hotels of up to four- and five- star gradings. There are also many "mini" hotels of a high standard, yet which are much less expensive, for travellers on a budget.
You will see a police stand in many streets - they are always willing to help you if you need them.
Ho Chi Minh City and Ha Noi, the capital, are the two main cities in Vietnam. They have beautiful sights, many lively centres of entertainment and relaxation, There are many supermarkets and shopping centres, even special night markets, so you don't need worry about shopping at any time of the day.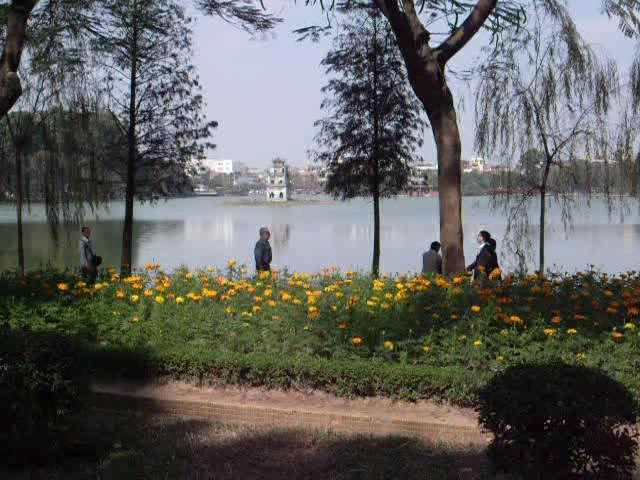 Hoan Kiem lake is a very nice attraction in Hanoi city centre. You can walk right round it, yet despite the bustling city, you will enjoy a feeling of relaxation.
If you love the sea, you can to go to one of the many of Vietnam's fine beach resorts such as at Nha Trang. This is a beautiful beach where you can join a boat service to go scuba diving.
70 miles from Ha Noi is Ha Long Bay. "If you haven't visited Ha Long Bay, you haven't been to Vietnam". Ha Long bay is an outstanding example of karst (limestone) landcape, the result of a complex geological process taking over a hundred million years.
It is majestic, imposing, mysterious and romantic. Within the islands of the bay there are hundreds of famous caves. To explore Ha Long bay, you travel by traditional wooden boats with capacities of 15 to 50 passengers.
You will have very nice seafood meals, on the boats. You can stay overnight in these boats and enjoy the wonder of Ha Long Bay's sunset and experience the Bay by moonlight.
Dear everyone, here are some photos of Vietnam. You are welcome to come into my website to see them.
---
Created on Sun,05 Apr 2009.14:27:54