Ly Logan's Vietnam Website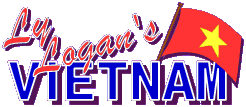 Ha Noi
Ha Noi, the capital has many beautiful sights, lively centres of entertainment and relaxation.
There are many supermarkets and shopping centres, even special night markets, so you don't need worry about shopping at any time of the day. Hoan Kiem lake is a very nice attraction in Hanoi city centre. You can walk right round it, yet despite the bustling city, you will enjoy a feeling of relaxation.
West Lake, to the northwest of the city, is also a big attraction.
Here are some of my photos of Ha Noi:
---
Created on Sun,05 Apr 2009.14:30:55