Florrie Gillanders' Poetry Page
---
Florrie Gillanders is a larger than life local lady who writes poetry. I thought it would be nice to make some space available to her here.

She describes herself thus: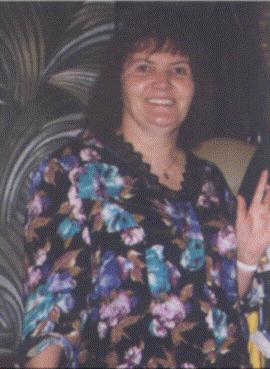 I was born on the 29th of August, 1945, and I was educated at Langholm Academy. I am married with two grown-up daughters and three grand-daughters.

My hobbies are reading, knitting, doing crosswords, and writing poetry. I am also a very keen amateur gardener.

I like to write a mixture of poetry, some funny, some sad - and some comes straight from the imagination. I have often been told I have a very wild imagination, but I write poetry because I like to do it. I hope it gives as much pleasure to anyone who reads it as it gives me to write it.

Florrie Gillanders

The Poems
Page 1
Page 2
---

Electric Soup © I.W.Logan MCIT 1998-2002. Last updated: 12 May 2002 at 1400BST.