[Main Index] [Langholm Main Page] [Langholm Directory] [Langholm Photo Gallery (260k)] [Langholm Common Riding] [1997 Langholm Common Riding Photos] [1998 Langholm Common Riding Photos] [1999 Langholm Common Riding Photos]
---
Welcome to Langholm's Great Day - 28th July 2000
Here, thanks to Doug Harkness, are some photos of the 2000 Common Riding, taken from his video of the event which is now available direct from him.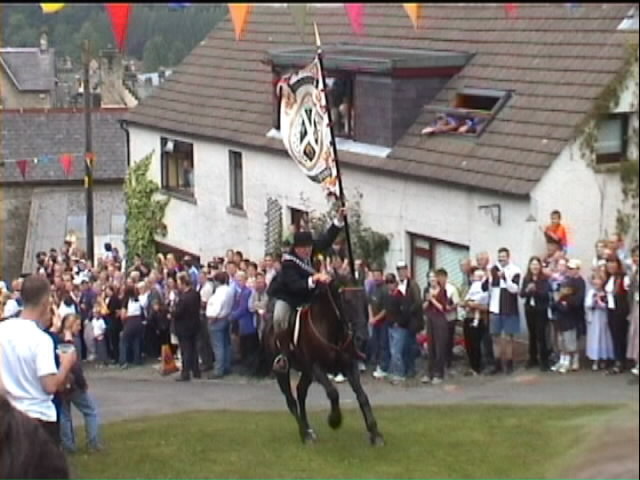 Cornet Steven Hotson approaches at the gallop ...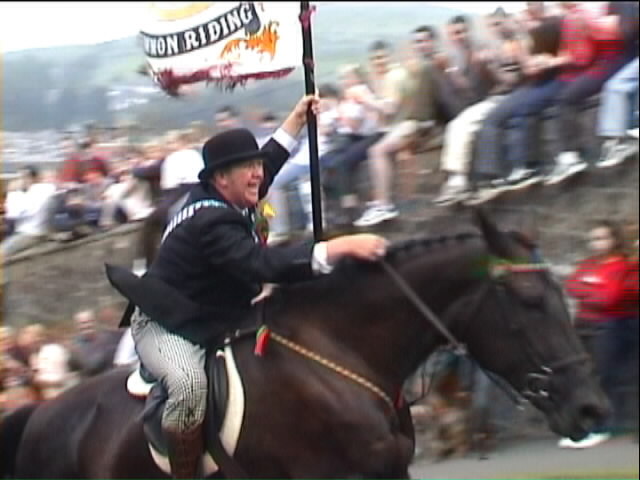 ... and passes us ...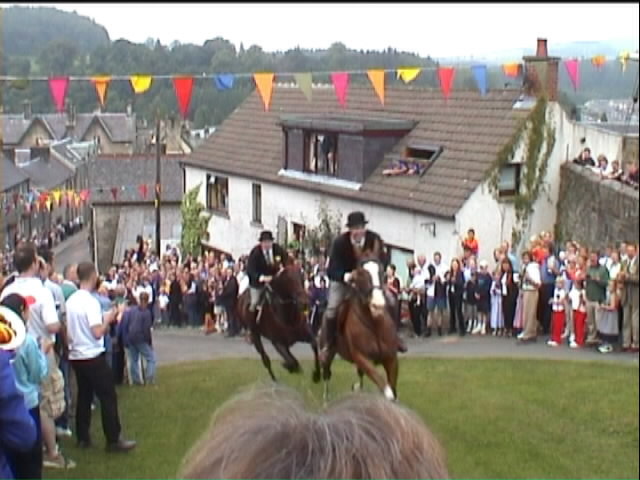 ... followed by his Right- and Left-Hand men ...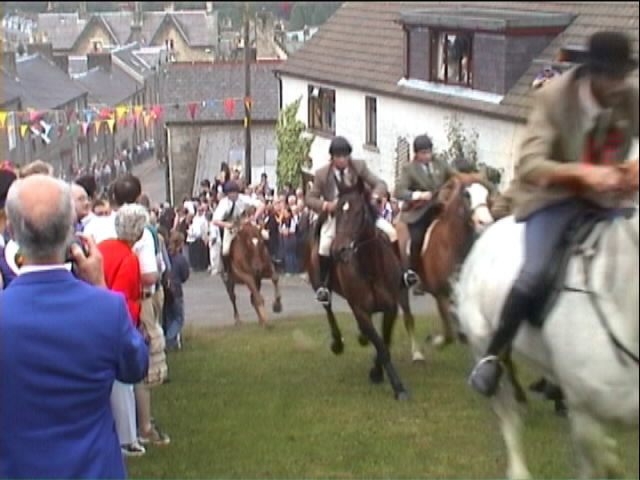 ...and the rest of the gallop up the Kirk Wynd.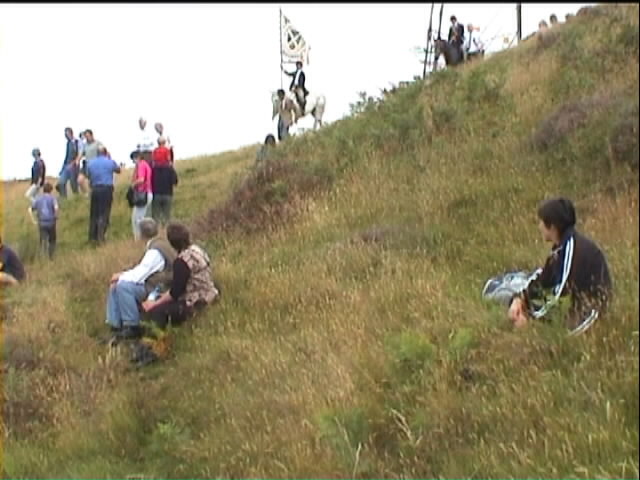 The riders approach Whita Well.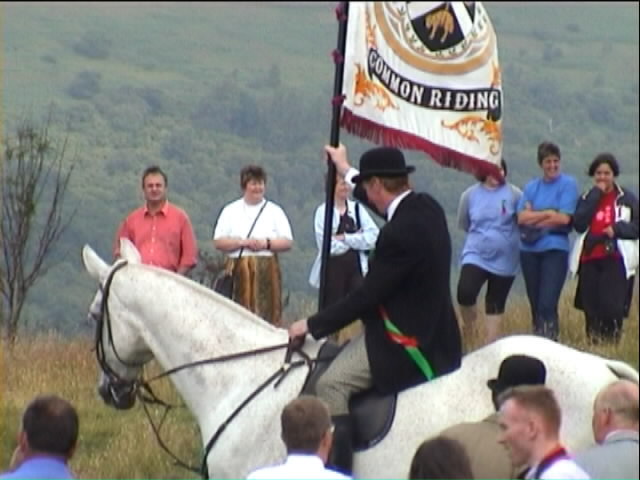 Semi-Jubilee Cornet Jake Reid at Whita Well.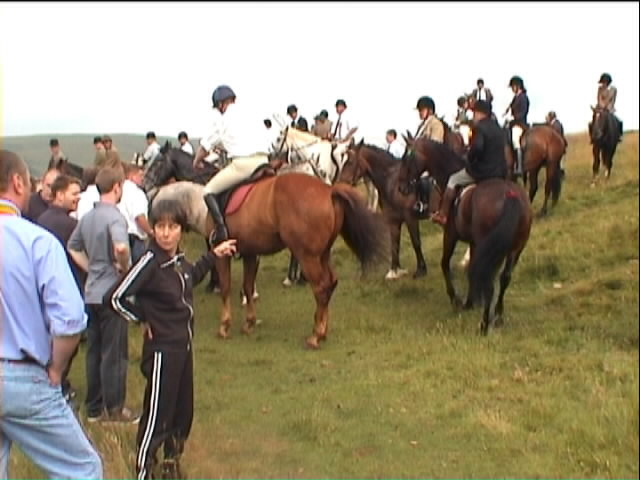 More riders at Whita Well.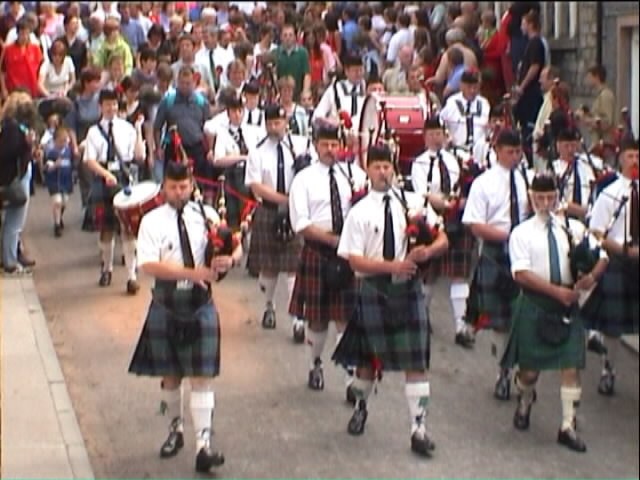 Langholm's Pipe Band give it all they've got!
More pictures as and when I get them. Donations of pictures welcomed!
That's it for another year. A Memorable Day.
---
The 2000 Langholm Common Riding in VHS (PAL) format suitable for use in the UK, Western Europe (except France) and British Commonwealth (except Canada) can be obtained direct from:

Douglas Harkness,
Station Cottages,
126 High Street,
LANGHOLM
Dumfriesshire,
DG13 0
Scotland


Price: £14.95 + £1.25 Post and Packing (UK) or £5.00 (Overseas)

Copies are also available at 'Spruce' in the High Street.

Digital Photos © D. Harkness 2000
---
Previous Years' Pictures
---

Electric Soup © I.W.Logan MCIT 2000 Last updated: 01 Aug 2000 at 1450BST.