Original artwork by I.W.Logan.
---
The Glasgow North electric train services (The Blue Trains) came into service in November 1960, but after a disastrous series of transformer explosions, had to be temporarily withdrawn until the problems could be rectified. Services resumed again in November 1961. Since then, electrification has expanded to include most of the suburban lines in and around Glasgow. This is the largest rail network in the UK outside London, offering an excellent rapid transit service to a catchment area of 2.5 million people.

Blue Train (41k)
Here's a picture taken on a hazy April morning in 1965 - an Eastbound class AM3 (later 303) Blue Train leaving Westerton on the 0828 Dalmuir Park - Airdrie service. The Westbound train in the background is passing Westerton Jn. Box and running into the changeover section from 6.25kV to 25kV AC. (Bang!)
Photo © 1965/96 I.W.Logan.


Original artwork by I.W.Logan.
---
GLASGOW SUBURBAN ELECTRIFICATION STAGE I (NORTH)
A BAHN340/356 Simulation
British Railways (Scottish Region) 1960-1967.
52 Route miles (114 Track miles) 84 Route km. (183 Track km.)
This system is based upon the first stage of the 25kV electrification of the Glasgow North suburban lines which was completed in November 1960. Most of the system comprised former LNER ex North British Railway (NBR) lines, although the section between the former Dumbarton East Junction and Balloch belonged to the Dumbarton and Balloch Joint Railway (Cal/NBR). The section between Dumbarton East Junction and Dunglass Junction was a deviation over the former Caledonian Railway (Cal) lines.
The way in which a frequent interval rapid transit service was superimposed on an all-purpose steam railway, and then given an effective market identity, was in my view a textbook example of 'how to do it properly'. I don't think this achievement has ever been equalled again in Britain. What a pity it was somewhat tarnished by the early rectifier failures which bedevilled the system, and caused its suspension for eleven months.
The timetable is based on that which applied between 1960 and about 1969, the Scottish Region timetable for Summer 1961 being used for the purpose. The layout could be dated at around 1960-67.
The track layout (170k) is based on the diagram in the AC Electrified Lines, Working Instructions, 1960 issued to British Railways (Scottish Region) staff, although this has been modified where necessary to assist operation and regulation. I have tried several ways to deal with the terminal stations.
The three car trainsets were constructed in 1959-60 by Pressed Steel Co. Ltd, Paisley and are widely regarded to have been the best designed multiple units ever built in Great Britain, both from an aesthetic and operational standpoint. At the time of the simulation, formations were generally of six cars with the exception of the Milngavie (pronounced 'Milguy') - Springburn service, which ran as three cars. Some examples are still in use, and one set (048) is being preserved in its 'original' livery - the blue is far too dark and needs a greenish tint. They were equipped with 4x207bhp AEI traction motors, giving a rated maximum speed of 75 mph. (110kph) At 276bhp per car they were fast off the mark!
The real life signalling system was a mixture of British Railways Absolute Block and Track Circuit block. For readers in other countries, these are 'Route' rather than 'Speed' systems. New cabins were built at Dumbarton and Hyndland, each with 'NX' (Entrance/Exit) route relay installations equipped by Westinghouse and AEI/GRS. Apart from a few semaphore starting signals at the termini, all signals were 2, 3 and 4 aspect colour lights with five-light route indicators where necessary, and 'Stencil' or 'Theatre' type indicators at termini. Subsidiary signals were a mixture of three-position light and disc types.
Traffic control was located in the Glasgow Divisional Manager's Office at 45 Hope Street, beside Central Station.
Electrification was BR Mark 1 6.25kV/25kV using single masts and portal structures where span wires would generally be the norm today. Special cantilever structures were employed on the eastern section to compensate for mining subsidence. Electrification control was from a central installation at Cathcart, in South Glasgow. The lower voltage allowed reduced clearances in the central area, with consequential savings in costs. Advances in technology have now rendered this obsolete, and the whole network is now under 25kV. Late night MBS (Power Coach) passengers are no longer rudely awakened at Westerton, Parkhead or Dalmuir!
If you want to see the trains in action, there is a short sequence in the film "Glasgow Belongs to Me", which was available on the compilation video "Doon the Watter", from BEULAH.
The train service also includes the Glasgow Central (Low Level) trains, which ended in 1964. The last Glasgow Corporation tramway service can also be seen - this ended in late 1962. A skeleton West Highland service is also in operation, including the Craigendoran-Arrochar push-pull train. Strictly speaking this should be diesel hauled or a railbus. Trains also leave and arrive at Glasgow Queen Street (High Level). Freight trains shuttle about the network, most of them being fed out of Cadder Yard which I created for the purpose.
The extra lines add about 17 Route miles (36 Track miles), giving a total layout of about 69 Route miles (150 Track miles), or 111 Route km. (242 Track km.)
The layout is arranged for left-hand running. Note that certain stops on the electric lines, and in the freight yards, regulate the traffic, with extra paths 5 minutes after the booked times in the former case. I admit the electric services tend to run early and I am still adjusting speed limits to correct this.
Signalling is as full as I can make it, given the limitations of BAHN in this respect. Having said that I wouldn't wish to diminish the excellence of this program in any way - it really is superb. It may also be useful as a training aid for professional railwaymen, as it demonstrates traffic regulation and the effects of out of course working - just stop a train somewhere in the central section and you'll see the system gradually grind to a halt. Then watch what happens when you start it again.
Mileages are shown with the electrification route references. (eg BB4) The letters shown in brackets beside signal cabin names are the prefix letters which appear on their colour light signal posts.
Additional services run in peak hours. If you alter the clock time you may find a number of 'loose cannons' rolling around because they haven't been recalled to depot.
If I was starting again from scratch I would have used more vertical space, but I originally intended to include only the electric lines, and found the construction so much fun and the layout so evocative of its time that I had to add more and more to give the right flavour to the simulation. There's about 250 hours work in it, so I'm not doing it again!
Everything in the layout is interdependent except for the trams and the dockside shunters, so be very careful if you add or alter any trains. I've put in a number of trailing crossovers to help with sorting out any problems, but remember to reset the signalling if you use them.
Thanks also to David Young of British Rail Scotland for his help and advice.

Bibliography:
BR Scottish Region Timetable, Summer 1961
BR Sectional Appendix Section 2 West October 1960
BR Sectional Appendix Scottish Region 1969
Glasgow Electric - George Blake (BR ScR) Nov. 1960
Trains Illustrated, Nov-Jan 1959/60, Nov/Dec 1960
7th Series One Inch OS Map Sheet 60, 1965
Glasgow Street Atlas, Geographia, c.1980
Railway Junction Diagrams 1914, reprinted Ian Allan, c.1992
There is now a completely revised version of my GSE1 simulation for BAHN 381 upwards which incorporates completely new BR stock graphics, including even better Blue Trains.

For details of the other networks I've done, please visit my Networks Page.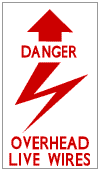 Original artwork by I.W.Logan.
---

Electric Soup © I.W.Logan CMILT 1998-2005. Last updated: 02 Nov 2005 at 1820GMT.