[Main Index] [Langholm Main Page] [Langholm Directory] [Langholm Photo Gallery (260k)] [Langholm Common Riding] [1997 Langholm Common Riding Photos] [1998 Langholm Common Riding Photos] [1999 Langholm Common Riding Photos] [2000 Langholm Common Riding Photos] [2002 Langholm Common Riding Photos]
---
Welcome to Langholm's Great Day - 25th July 2003
Here once again, thanks to Doug Harkness, are some photos of the 2003 Common Riding.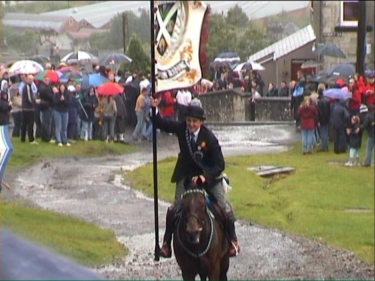 Cornet Ian Earsman carries the Town Standard up the Kirk Wynd.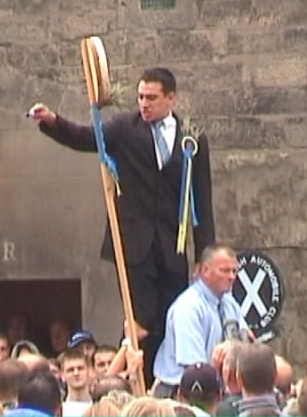 'Young Popple' (Ray Elliot) Cries the Fair.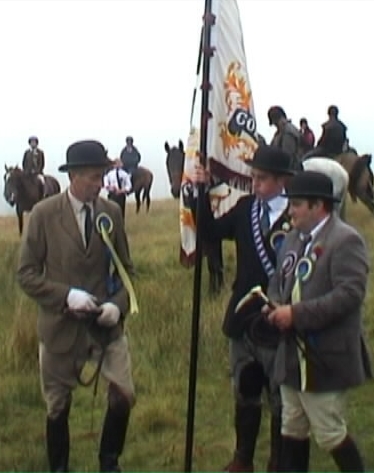 The Cornet pauses near Whita Well.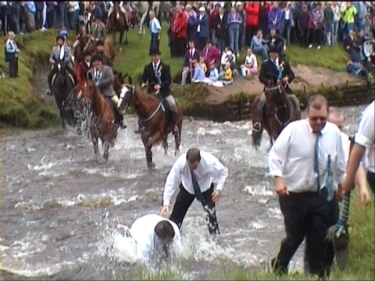 Oops!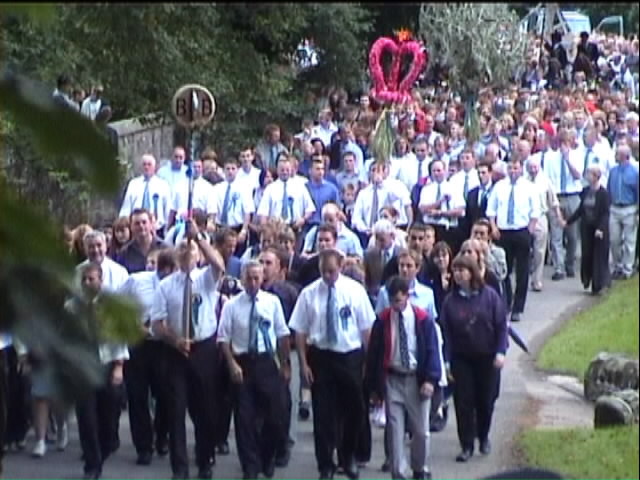 A happy band of marchers follow the 'Barley Banna', The Crown and The Thistle.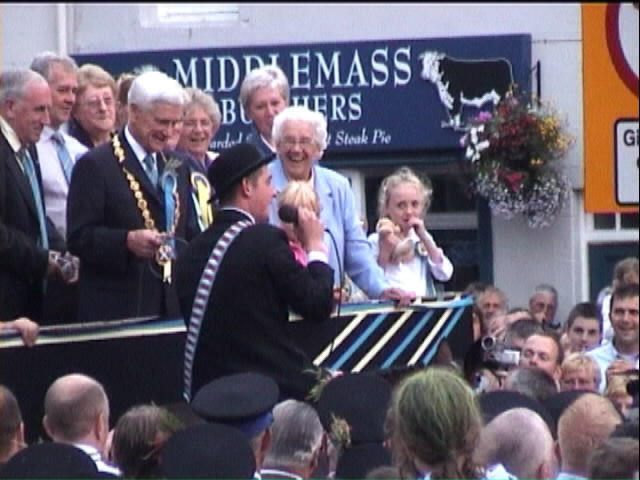 Handing in the Flag at the end of another Great Day.
That's it for another year. Regards to the visitor from Ayr Hospital.
---
Digital Photos © D. Harkness 2003
---
Previous Years' Pictures
---

Electric Soup © I.W.Logan MCIT 2003 Last updated: 24 Aug 2003 at 1950BST.